Sci-Fi Action RPG in development for the PlayStation 4, Vita and PC

*** Latest News – Southampton Games Fest 2017 ***


Continuing in the tradition of definitive dungeon crawlers like Bloodwych, Dungeon Master and Captive, and owing a debt to modern classics of the genre like Legends of Grimrock – our twist on the tale takes place in an Earth populated entirely by robots.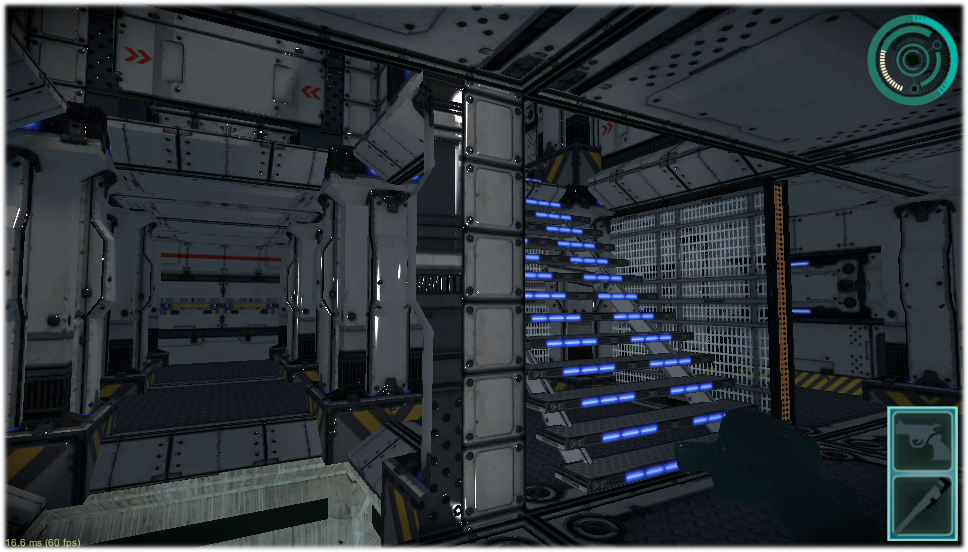 In Where Did All The Humans Go?, your character has been tasked with finding out where all the human masters disappeared to, and why they abandoned your kind.
Searching through their last active laboratory complex, you will be piecing together the technological marvels they hurriedly developed in an apparent attempt to escape their fate. How did billions of humans smuggle themselves away from Earth, and what were they running from? You will investigate the platform complex they built above the ocean, their underwater power stations, tunnels buried deep in the ocean floor, and even the giant elevator that leads 60 miles into space.
In development for the PS Vita (initially), "Where Did All The Humans Go?" developers include Robin Jubber (the handsome yet modest coder behind the award winning Velocity for PSP, PS3 and PS Vita) and Mr Jim (a terrifying caveman/monkey hybrid who doesn't have access to the php files for this website). The PS Vita is a little powerhouse perfectly suited to the genre. We're using a mixture of Unity and our own code and tools to ensure the game can be ported to other platforms – with PC and consoles as natural targets.